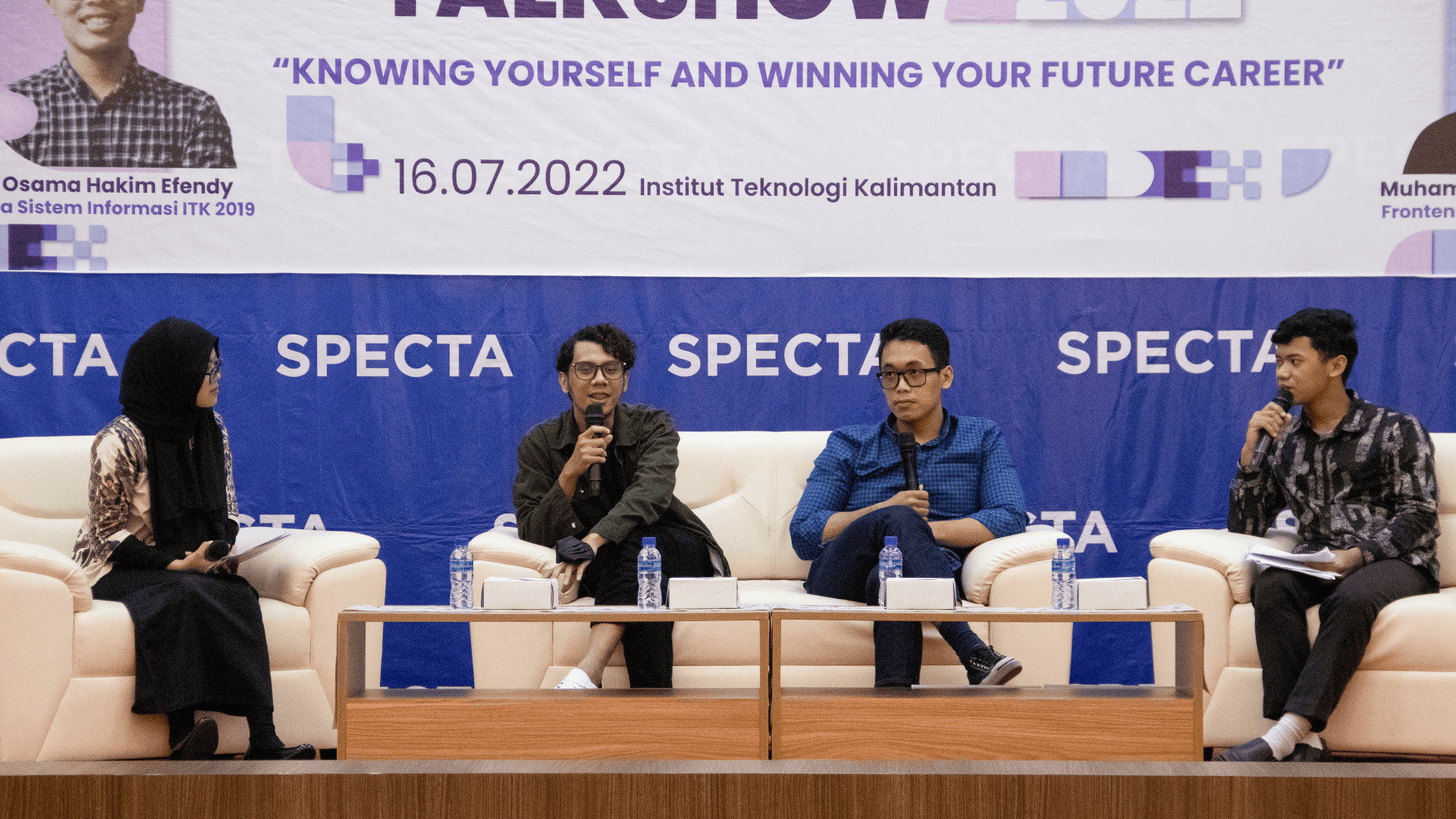 Balikpapan- A Talkshow with the theme "Knowing Yourself and Winning Your Future Career" has been held. This talkshow is a series of activities from IS Restore which was held in the Integrated Lab Auditorium Room at the Kalimantan Institute of Technology Campus. The activity starts on Saturday, July 16th 2022, at 07.30 WITA.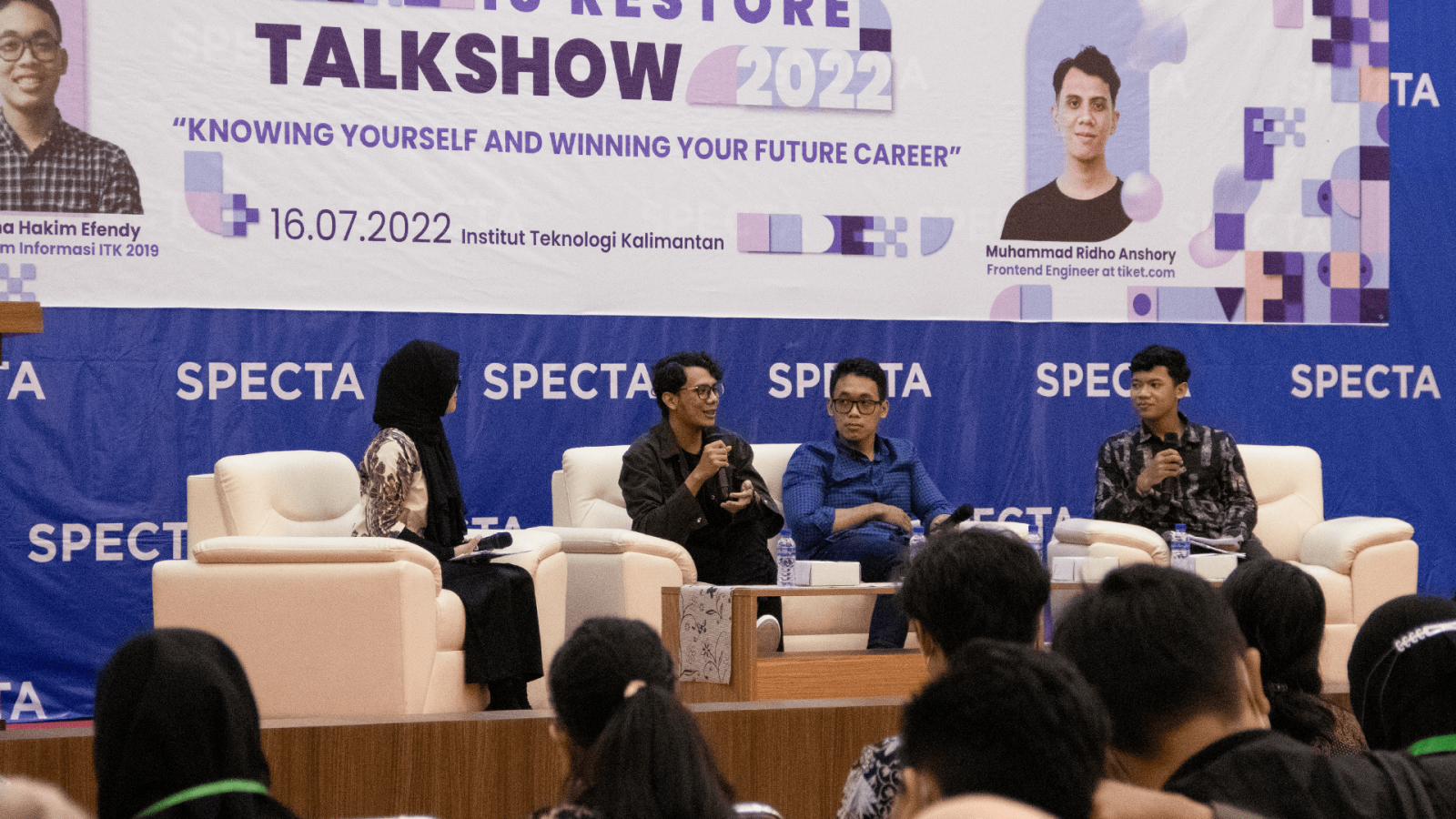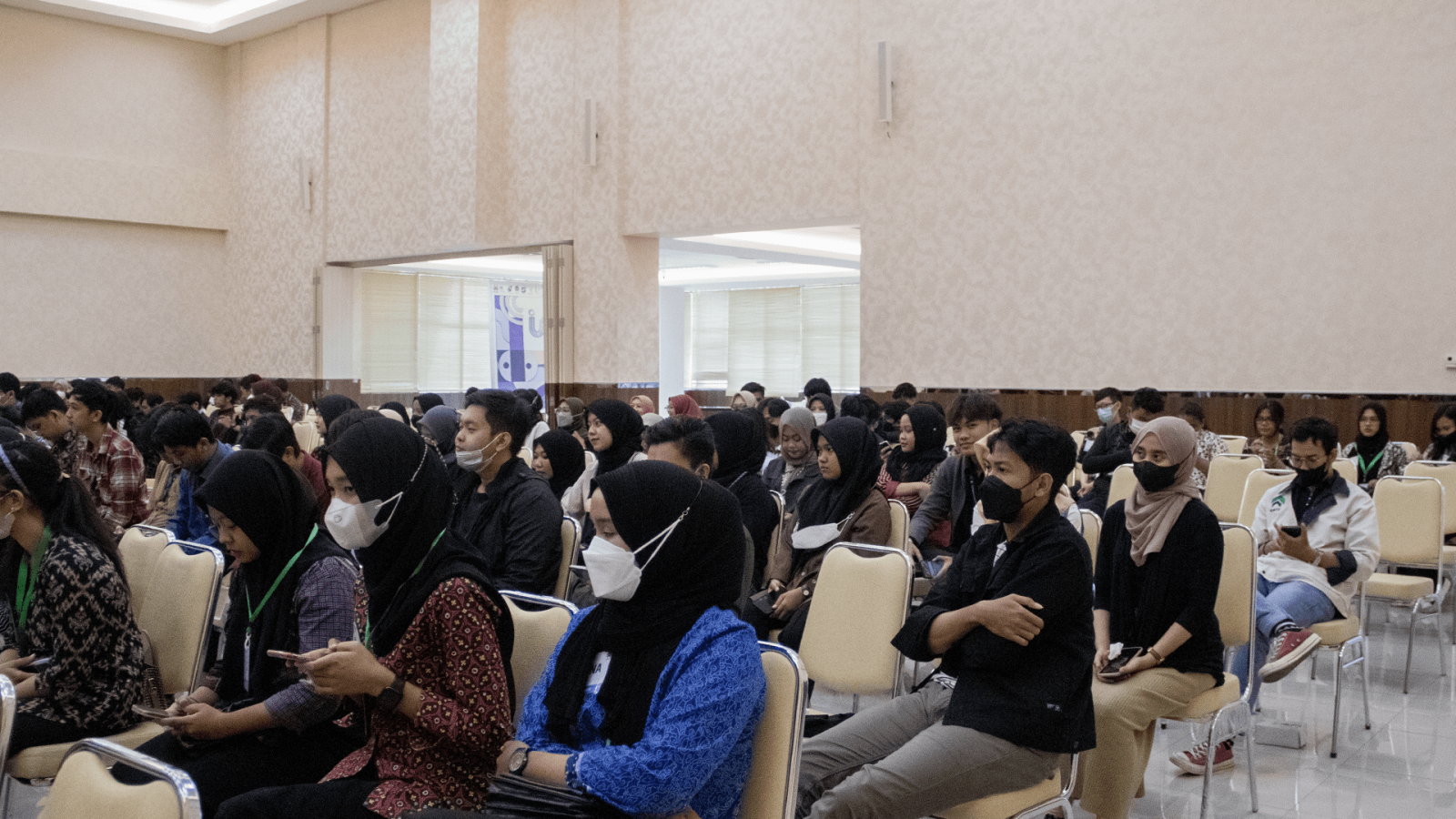 As for the speaker at this Talkshow activity, the first was Aditya Osama Hakim Efendy who brought the material "The importance of knowing interests in accordance with one's potential in the field of Information Systems and what its effect on digital transformation". And the second speaker was Muhammad Ridho Anshory who brought the material "The first step to start a good career and in accordance with the realm of Information Systems in order to successfully face Era Society 5.0".
The two Talkshow materials are very useful for students, especially the ITK Information System, because from the Talkshow, we will know how our potential is and preparation for the world work later.